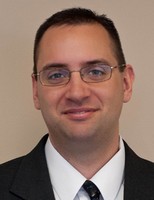 Alhambra Partners CIO Jeffrey Snider has been one of the most popular guests ever on the MacroVoices weekly podcast. But even the finance professionals in our audience told us that Jeff goes so deep into the EuroDollar system that most people couldn't follow all the nuances of his statements. So, by request of our listeners, we're delighted to bring you this special 4-part series. Jeff gives us a complete introduction to the Eurodollar system, its history, and the critical role it has played in monetary history. Jeff asserts that even to this day, central bankers don't fully understand the workings of the Eurodollar system and its implications on the global supply of U.S. dollars. We strongly recommend listening to the entire series as a prerequisite to Jeff's other interviews on the weekly MacroVoices podcast.
Note: You will want the full slide decks in support of this series.
---
Episodes
The original 2017 recordings are here for sake of posterity but new listeners are encouraged to instead discover Jeff's all-new EuroDollar University on his website -> https://www.eurodollar.university/.
Eurodollar University Part 1
---
Eurodollar University Part 2
---
Please login to listen to the following episodes. You can register FREE here if you don't already have an account.
Eurodollar University Part 3
Eurodollar University Part 4
Eurodollar University Part 5
Eurodollar University Part 6
Eurodollar University Part 7