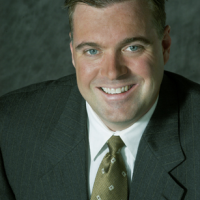 In this five-episode series, Erik Townsend and Aaron Chan explore the world of "alternative" investments which are restricted by law to accredited investors. The series begins with Erik's personal war story of dealing with the sharks on Wall Street who offer "private banking" services, and why his experience with them led him to reinvent himself as a full-time private investor, managing all of his investments personally. The next episode discusses the journey of re-inventing oneself from retired entrepreneur to "professional" private investor. The third episode dives into the world of alternative investment vehicles restricted to accredited investors, how they work, why they are able to achieve better investment returns than public equity markets offer, and their offering terms and fee structures. From there venture capital and private equity funds are discussed in detail. The next episode is dedicated entirely to angel investing, meaning directly funding the start-up of new businesses. The final episode is all about hedge funds, fund-of-funds, managed commodity futures, and commodity trading advisors.
---
Episodes
Part 1: Private Banking – Erik's personal war story of doing business with Wall Street
Part 2: Reinventing yourself from Entrepreneur to Full- or Part-Time Private Investor
---
Please login to listen to the following episodes. You can register FREE here if you don't already have an account.
Part 3: Alternative Investment offering terms and fee structures, Venture Capital, Private Equity
Part 3A: Angel Investing (interview with David S. Rose)
Part 4: Hedge Funds, Fund-of-Funds, Managed Commodity Futures and CTAs