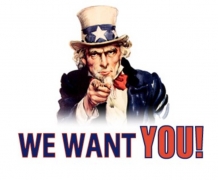 UPDATE: We had a problem with the first survey sent out last week. It was meant to use smart "logic" so that you would only be asked why you don't like our proposed plan if you said you were not likely to attend. Similarly, it was only supposed to ask detailed questions about the VIP pass if you expressed interest in that option. Something went wrong and it asked the wrong people the wrong questions. Sorry!
We have a new survey now. Please complete the new survey, as it both fixes the problems with the first one, and also asks additional questions based on the feedback we received.
We were surprised by some of the responses we did receive. Many of you didn't love the 3-day format we were considering, and asked us to consider something shorter. We also had several people express hesitation about Las Vegas, the city we were favoring when the first survey was written. In particular, we got the message loud and clear that people flying in from Europe were not excited about Las Vegas.
The new survey is designed to fix all of this. We'll ask you whether you prefer a 2- or 3-day format and we'll ask how you feel about Dallas or Miami as opposed to Las Vegas.
---
ORIGINAL OVERVIEW MESSAGE FROM 9/12:
After the extraordinary response we got to our first live event in Toronto, we're working to design something really special for our second event. Specifically, we're passionate about making this the only finance conference in the industry which is designed entirely around the desires of the attendees, as opposed to the usual business model where vendors, sponsors, and promoters control everything. Every speaker will be someone our audience wants to hear, and nobody will have the opportunity to "buy their way onto the stage", as is the common practice at "pay to play" conferences.
Therefore, we urgently need YOUR participation! I'm going to describe what we've envisioned so far, and then ask you to take a survey to give us your reactions. It's really important that you take the time to complete the survey, because we're also using it to gauge the size of our market, and the number of responses we receive will determine the capacity of the event itself.
We got the message loud and clear that you want the very best speakers and you want a lot of them. But the even stronger message we received from our Toronto attendees was that they valued networking with other attendees just as much as the formal presentations. Accordingly our next event will be designed with a networking reception the evening before the event begins, and we're currently brainstorming other ideas for creating more networking opportunity between attendees. We'll ask you to share your own ideas with us in the survey.
We're aiming for a bigger event this time, to bring you more speakers and more content. At least two days, probably three. We very much want your feedback on the ideal length and your feelings about the balance between content and cost. We're tentatively planning late January or early February 2019. We think Las Vegas is probably the best location, but we're also considering hotels in Phoenix and Dallas. We invite your reactions to these choices in the survey.
We're particularly excited to introduce a new VIP Pass concept. Think of it like coach and first class on an airline flight. The coach ticket gets you into the conference to attend all the great presentations, and it will probably include two catered lunches at the event hotel. In other words, everything you would expect from a normal professional conference. We're working hard to keep the cost as low as possible so as many people as possible can attend. The First Class ticket is designed to give you much more personal face time with the speakers and the other VIPs. Many of your meals (breakfast, lunch and Dinner) will be catered, and you and a small number of other VIPs will be seated with one of the speakers for each meal so that you have the opportunity to engage your favorite speakers directly in conversation during the event. We're not sure yet whether that would be all of your meals or just some of them, and we need your feedback to understand your desires.
When you register for the VIP Pass, we'll ask you to rank all our speakers in the order you most want to meet them. Then we'll do our best to plan your event so that you get to share a meal with several of your top picks. In addition to meals with the speakers, there will be at least one and possibly two VIP Receptions. This will be the same concept as our "Meet & Greet" for all attendees, except that you'll be competing with a much smaller number of other attendees for face time with the speakers. We're working hard to think of other ways to make the VIP Pass really special, and the survey will solicit your suggestions for what would else we could do to make the VIP Pass even better.
In terms of the overall event design, we've received feedback that many of you would like multi-speaker panels, such as an update on the U.S. Dollar End Game Series with Luke Gromen, Jeff Snider, and Mark Yusko. We've also received some requests for "breakout sessions" and moderated discussion groups that allow attendees voices to be heard as well as our featured speakers. The survey is designed to allow you to tell us exactly what's most important to you, so that we can design the event to give you exactly what you want.
The details are anything but finalized. For now I want you to imagine that we have at least 10 and probably more featured speakers, who include our most popular MacroVoices interview personalities. Please imagine an event that is 2.5 days long for general attendees, plus an extra half day of special content for VIP Pass attendees. In addition, there is also a networking reception for all speakers and attendees at the event hotel the evening before the first full day of the conference. The venue is a convention-friendly hotel (probably in Las Vegas) and we will have negotiated discounted room rates for you with the hotel.
Based on these parameters, we are currently aiming for a regular attendee price in the $500 - $700 range (compare to $2,500+ for other 3-day conferences with similar content quality). That price would include two catered lunches at the event hotel. We are guessing the VIP Pass would cost between $2,000 and $3,000. Part of the reason that range is so wide is that we've not yet chosen the event hotel, and the VIP Ticket could potentially include as many as 7 to 10 catered meals, so needless to say the cost of those meals will play a big role in determining the ticket price.
Nothing is set in stone. If the format I've described above doesn't appeal to you, we definitely want you to tell us exactly what you don't like about it in the survey!
Please take our survey to tell us your reactions. And if you are at all interested in attending, please understand that it's really important that you take the survey! We're going to negotiate with the hotel for event space to accommodate the number of people who complete the survey indicating they are likely to attend. If you plan to attend but don't bother to take the survey, there's a good chance we'll sell out again and be unable to accommodate you.
You can take our survey by clicking https://www.surveymonkey.com/r/8NFTSKJ.
Erik Towsnend
MacroVoices Host