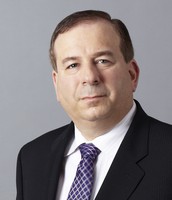 Please note this was transcribed to best of the ability of the transcriber and may have minor errors. Please refer to the podcast itself to clarify anything.
Download the full transcript: pdf 2017-01-26 - Transcript of the Podcast Interview between Erik Townsend and David Rosenberg (532 KB)
Erik: Joining me next is Gluskin Sheff Chief Economist David Rosenberg and of course Dave is the author of "Breakfast with Dave" probably one of the best and well known newsletter that's produced every single day in the industry. So, Dave thanks so much for joining us. I wanna start with your outlook on equities and frankly I'm not sure if I need to talk to an economist or a psychiatrist to get my head around this equity market but you know let's go back 3 to 6 months, we had the smartest guys in the room, Ray Dalio, Stan Drunkenmiller, Carl Icahn, they were all saying, I thought for very good reason's this market's overdone, it's over bought, you know it's gone too far. And now Donald Trump gets elected, this guy's gonna have more headwinds in terms of political opposition than any president in recent history, yet it seems that everybody has just decided that it's trade up and away from here. Overnight last night S&P futures touched 2999.50 so if the cash index had been trading, it would have broken 2300. Is it just me? I mean everybody's talking about the analogy to Trump is the new Ronald Reagan and I can't help but think wait a minute, first 2 years of Reagan's presidency was a massive bear market and recession. Am I missing something here Dave?
Dave: Well, you know the other thing, I don't think you're missing anything, no. I mean the Reagan presidency is well you know, and it goes to show in those first 2 years after the honeymoon period when the market is down 25%, that really basis-point-for-basis-point, what matters you know for the market is the shift in the market multiple as oppose to earnings growth and the Fed certainly showed its hands. Volcker raised and we had the recession starting 6 months after Reagan got elected. People looked benevolently of course and the entire Reagan regime entire 8 years and a lot of that wasn't just his pro-business stance but also the fact that the FED continued to cut interest rates that reinforced the expansion of the market multiple. But I remember that the starting point in 1982 for the bull market was a multiple that was 8, you know, not the 17 on forward and almost 20 on trailing and that point the onset of the bull market occurred in 1982 after a huge recession. This time around, not only are valuations at 15-year highs but we're entering it into the eighth year of the expansion of the bull market. You have to respect where were you are in the market cycle in the business expansion and we're much more mature now than we were in that early stage of Reagan or you can argue the early stage of Bill Clinton or Barrack Obama. I mean the benefit of being elected at the bottom of the cycle, then you can just ride it up and just take credit for it. I think that the challenge for Donald Trump with all deference to the animal spirit rally they were seeing right now is that the multiples are really stretched and that maybe if were not even in the ninth inning of the game here, we're certainly somewhere in or around the seventh inning stretch. So, the answer is no. It's not like Ronald Reagan at all in that regard.
Erik: And in terms of where we are and what comes next obviously as much as you and I see a lot of reason for concern here, you can't fight the tape and clearly the trend has been upward. So, are we gonna see several months do you think of exuberance over this election before reality sets in? And it seems to me like a lot of people seem to think we're in a new inflationary boom. You wrote an excellent piece back in December saying wait a minute, there's a lot of good reasons to think that Trump would bring back the disinflation trade. So, do you still see it that way and give us a little bit of background on where that viewpoint comes from?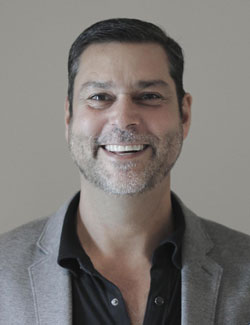 Download the full transcript: pdf 2017-01-19 - Transcript of the Podcast Interview between Erik Townsend and Raoul Pal (477 KB)
Erik: Real vision founder Raoul Pal is back with us this week and of course Raoul gave us a fantastic interview back in September.
Raoul before we get started, I just like to thank you publicly for being such a perfect gentleman which is so rare in the finance world. You guys have hired Aaron Chan our former co-host and producer and you have just been fantastic about it. You understood that would put me in a bind and you've allowed Aaron even when working on your payroll to continue to host the show until we could get Patrick on board in order to replace him. So I just want to thank you for that.
Raoul: Thank you I mean Aaron is such a great guy and you gave him such a great opportunity to learn so many things. He's going to be a real asset to us at Real Vision. So thank you again for your help in that.
Erik: It's my pleasure, I'm very pleased to see that Aaron's involvement with Macro Voices led to a career opportunity for him and I wish him all the best he's a super guy. What I'd like to do is borrow from a format you guys use on Real Vision called rewind where you have clips of what a guest said last time and kind of compare how the world has changed.
Now I don't have a Real Vision production budget so I don't have clips but let's go back to our interview from September 15th first thing we talked about was the U.S. dollar rally, you said at the time that it was paused but set to resume you thought and of course it has begun to resume although in the last week or so it's maybe taken a little bit of a nosedive in reaction to Donald Trump saying that the dollar's too high. So did Trump's comments change your views at all?
Raoul: No, not necessarily because what he says and what he does it two different things and we've known that from the beginning that Trump campaign. So he might say that the dollar is too high but it's very difficult to not allow the dollar to appreciate if you're doing certain things such as walking back from globalization, putting up tariffs, which generally mean there's less dollars out in circulation.